About Us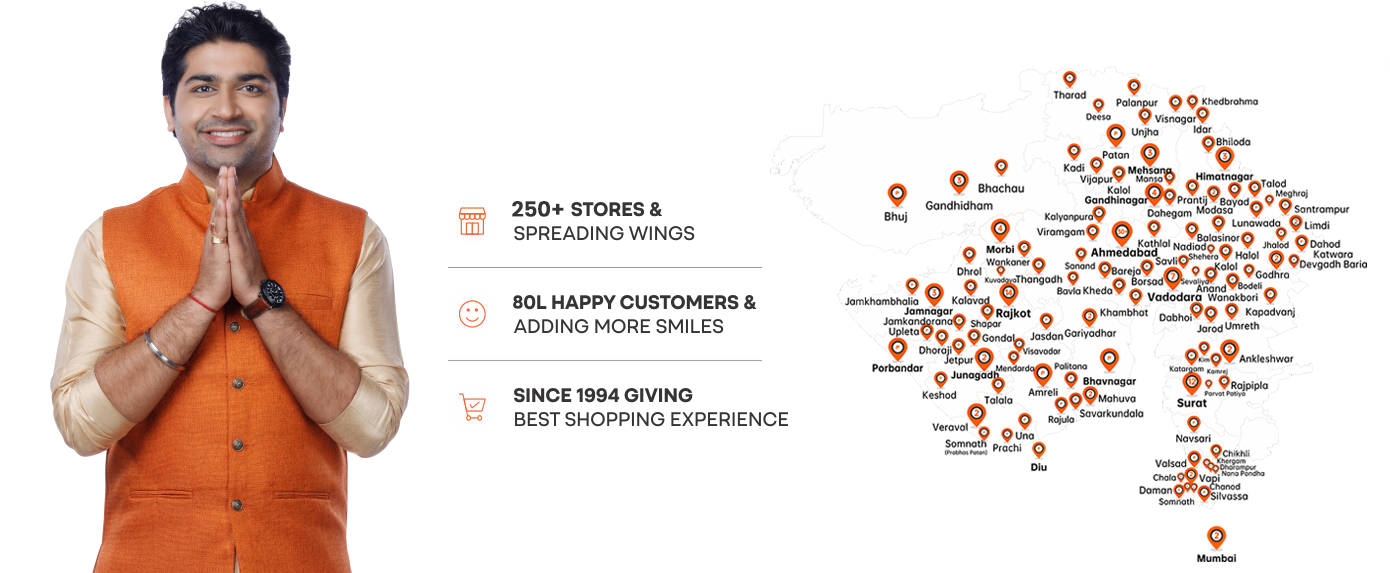 Poojara Telecom Pvt. Ltd. (PTPL) is the Fastest Growing and Most Trusted mobile retail chain in Gujarat with 250+ Mobile retail stores. Our brand has gone to soar the new heights under the able guidance of our visionary founder Shri Yogesh Poojara. We have more than 80L+ happy customers and 28+ years of stable performance in the retail Mobile Market. Our endeavour is to follow the motto of our tradition "ग्राहक देवो भव्:" i.e. customer satisfaction for delivering personalized and innovative products & services. This firm beliefs and vision shared by our entire PTPL Team has provided opportunity to create many firsts and new milestones in the electronics retail. We always believe in Genuine, Honest, Transparency & Commitment an Ethics are our pillars.

As PTPL believes to adapt with the current times , our world-class e-commerce platform is developed to provide at par experience of the offline shopping experience. We are committed to ensure 100% Purchase Protection for your shopping done online so that, you can benefit from a safe, secure, hassle free online ordering experience, convenient payment options and fastest delivery at your desired destination with full PTPL brand support.

We are giving a one-stop solution to the customers by providing all Mobile Phone brands, Mobile Accessories, Smart Watches, Smart Gadgets, and High Tech Service Centers. We are the authorized offline store parner for selling realme, Xiaomi & OnePlus Mobile Phones & other products in Gujarat.
THE LEADERS
MR. YOGESH POOJARA
Founder & Chairman
The Man of Courage, Hard Work and with Innovative Mind & the Founder, Pioneer and Owner of Poojara Telecom. He started his voyage in 1982-83 working as a Transmission Assistant in BSNL. In the year 1994 started from a small shop of his father which was used as Electric Bill Collection center of GEB; he started his first private business venture in the same small shop and now it became Poojara Telecom Pvt. Ltd.
MR. RAHIL POOJARA
Managing Director
Mr. Rahil Poojara is a self-made entrepreneur. He is the managing director of the biggest retail giant of Gujarat, Poojara Telecom Pvt Ltd. He is also the founder and chief executive officer at Hari Om Communication LLP. He built up an empire in a short span and played a pivotal role towards the success of these organizations. He is geared up to take more challenges and professional responsibilities.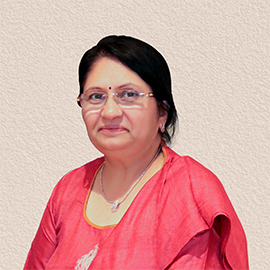 MRS. REETA POOJARA
Director
Mrs. Reeta Yogesh Poojara is Director & Co-Founder of Poojara Telecom. She has always given her best to develop Poojara Telecom's different customer service facilities and its streamlined transaction system. She has focused on Family Environment in the company with motto of learn to enjoy the work. Currently she is guiding the Account & Finance, HR and Warehouse Departments & doing inspiring work for all at Poojara Telecom.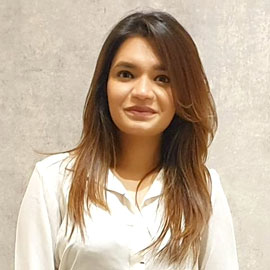 MS. AESHA POOJARA
Director
Ms. Aesha Poojara is the brain behind current modern customer experience of Poojara Telecom. She has earned her Masters degree in Architecture. She believes that "The customer experience is the next competitive battleground." This led to her interest in best and modern customer experience with adoption of latest AI technologies.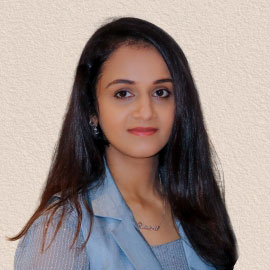 MRS. AVANI POOJARA
Vice President - HR
Mrs. Avani Rahil Poojara joined Poojara Telecom and leapt into the entrepreneurial life with a mission to empower the mobile retail business with well-educated & tech savvy manpower. She works as the VP-HR of the company and leads the Human resource arm, Communication and CRM teams. Her experience of being a wife, a mother, a team leader, a business developer and an artist helped her to build her own path.
WHY CHOOSE US

No. 1 Mobile Retailer of Gujarat

250+ Retail Store in Gujarat

80L Happy Customers

Easy Shipping & Returns

Secure Shopping

Purchase Protection

Trusted After Sales Service

Device Protection Plans

EMI & Cashback Offers
VIDEO GALLARY
realme narzo 30Pro 5G | Unboxing & Review | Poojara Telecom
730 views | Mar 5, 2021
realme X7 5G | Unboxing & Review | Poojara Telecom
1,092 views | Feb 22, 2021
Samsung Galaxy S21 Ultra | Unboxing & First Look | Poojara Telecom
310 views | Jan 25, 2021
Say Hi... to Malhar | Malhar Thakar | Poojara Telecom
547 views | Oct 27, 2020
Say Hi... to Malhar | Malhar Thakar | Poojara Telecom
1,356 views | Oct 23, 2020
Realme Narzo 20 Pro | Unboxing & Review | Smart Choice | Poojara Telecom
442 views | Sep 25, 2020