Every TV technology brings something different to the table, they're all designed to make TVs look better by offering better contrast, better light control, and vibrant colors. To that end, each is well-worth your consideration and can really elevate your TV watching experience. Here we have listed top 6 Best Smart TVs with most running size of 32 & 40 Inches. Realme, Mi, OnePlus & Samsung's most running Smart TVs are best in picture & audio quality.
Bring home this TV from realme and experience the stunning visuals that result from its Chroma Boost Picture Engine. Boasting a Bezel-less design and Dolby Surround Audio, this Android TV blends right into your decor and offers you audio performance that makes your favourite TV shows, movies, and other video content all the more enjoyable.This realme TV's Bezel-less design makes it a thing of beauty. Thanks to its 8.7 mm thin bezels, this TV makes your favourite video content highly immersive.Thanks to the Chroma Boost Picture Engine, you experience improved picture quality, brightness, colour, and contrast. In addition, this TV boasts up to 400 nits of brightness to facilitate better visibility even when the ambient light is bright.This realme TV boasts a 64-bit Quad-core MediaTek processor that makes for seamless performance, helping you watch TV shows, play games and much more without any lag or hassle.Its 24-watt quad speakers deliver incredible punchy bass and crystal-clear vocals, facilitating a mind-blowing aural experience.Whether you're gaming or watching a movie using this TV, you will find yourself in the thick of the action - all thanks to this technology that puts up a surround-sound experience.
There is no fun in watching your favourite movie or show on a TV where the display quality is poor. Now, boost the fun and watch them all in good and clear-quality on this 80 cm (32) Mi smart TV. Its HD Ready display can accentuate your viewing experience and make it better. You can even access video streaming apps on it and never run out of quality-content to watch and enjoy. It comes with 2 speakers that deliver powerful audio which lets you experience the environment of a cinema hall right in your bedroom or living room.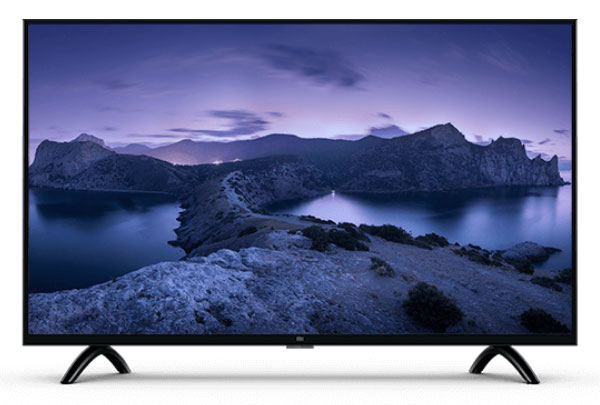 Delight your senses by watching your favourite content on this OnePlus TV. With its HD display and Gamma Engine, this TV produces vivid and high-quality visuals to ensure an enhanced viewing experience. It also has 20 W box speakers that deliver rich and clear audio. Its wide display with 93% color gamut produces lifelike visuals with vivid colors. The Gamma Engine, with noise reduction, color space mapping, dynamic contrast and anti-aliasing, offers high-quality visuals on the screen. Its 20 W box speakers with Dolby Audio enhancement produce clear and powerful audio. You can use voice commands through Google Assistant to access various functions of this Android TV. It also helps you download your favourite apps from the play store. With this app, you can control various functions, including Type Sync and Quick App Switch with your smartphone.
If you want a one-stop destination for all your entertainment, bring home the Mi L40M6-EI Smart TV. This home appliance features an Immersive Horizon Display, Bezel-less Design, and a Vivid Picture Engine to ensure that your home entertainment experience is immersive and engaging.The dynamic design of this Mi TV ensures that your visual experience is immersive, and you enjoy every single scene on the display.This is a dynamic design that lets you experience the horizon with every scene.The bezel-less design brings out the best of the Horizon Display. So, your entertainment experience is rich and engaging on this TV.This feature adds to the immersiveness of this display to make your TV viewing experience exciting.The audio quality of this home entertainment appliance ensures that you get to experience the whole range of emotions of every visual.The Mi Quick Wake lets you resume a show from where you left watching in less than five seconds..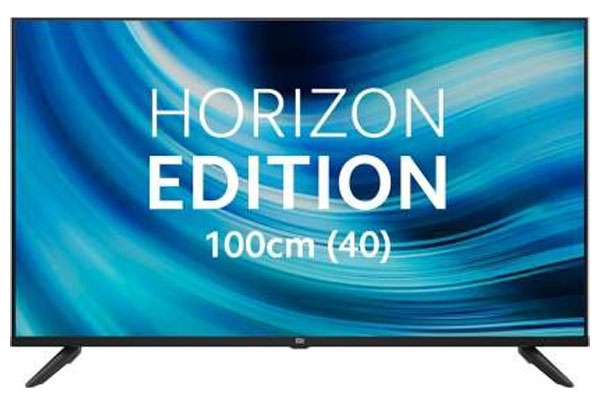 Your favourite content will now look even more colourful. This Samsung TV is equipped with the Wide Colour Enhancer technology that improves image quality and shows the natural colour of the images.You can watch your favourite content in crystal clear detail without any noise or interference. The Clean View feature makes sure of this and also enhances the colour and contrast for an improved viewing experience.The Wide Colour Enhancer technology improves image quality and shows your content with accurate details.Watch your favourite TV programs come to life, thanks to the Full HD resolution of this television. picture quality. The rich and vivid texture of the images will offer an immersive viewing experience.You can plug an external device into your TV through a USB connection to enjoy your favourite entertainment and media on the big screen. .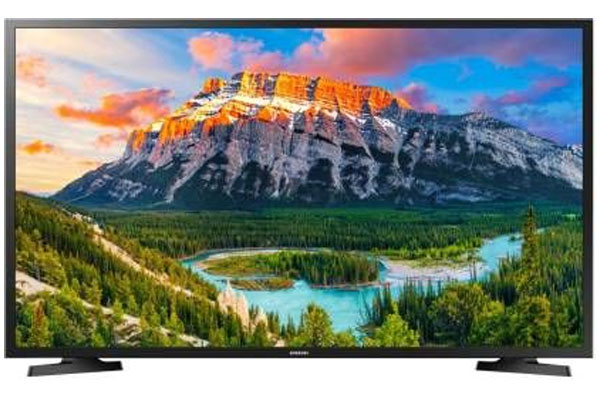 Its Full HD display with 93% color gamut produces clear and vivid visuals with excellent color range on the screen.The Gamma Engine, along with the noise reduction feature, delivers lifelike visuals with dynamic contrast and anti-aliasing to enhance your viewing experience.Its 20 W box speakers and Dolby Audio produce high-quality sound, ensuring an immersive aural experience.Its bezel-less design with a 88.5% screen-to-body ratio offers large viewing space, so you can watch every little detail on the screen.This Android TV helps you access various apps from the Play Store. It helps you watch your favourite content with its built-in Chromecast feature and control various functions of this TV by using voice commands through Google Assistant.With the OnePlus Connect app, you can control this TV conveniently from your phone.This feature helps you access amazing content with a simple click.It comes with multiple ports, so you can play video games or watch your favourite series on the large screen of this TV.